Welcome to OLIE (One Life is Enough), the only student developed and driven distracted driving safety program in the country. We look forward to collaborating on your commitment to drive and ride safely.
How it All Began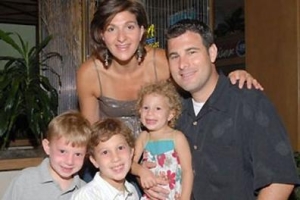 OLIE was conceived from a tragic event that affected so many lives. Josh Berry, 41, and Robin Berry, 40, were killed in July 2011, when a car veered into oncoming traffic on Highway 285 in Fort Stockton and struck their minivan head-on. The family was on their way home from a vacation in Colorado. Their three children, 9-year-old Peter, 8-year-old Aaron and 6-year-old Willa, were seriously injured. The children relocated and settled in the home of Matt, Simone, Noah and Misha Berry, their uncle, aunt and two cousins.
After many years and tears of healing and growing the children decided it was time to take action. OLIE  was created and a concept of educating children and their parents about safe driving and riding was developed. The Berry family chose to partner with Shriners Childrens Hospital of Chicago through their many visits and specialized care they received and with StopDistractions.org who gave them a national voice and platform through which to be seen and heard.
How You Can Participate and Help Save Lives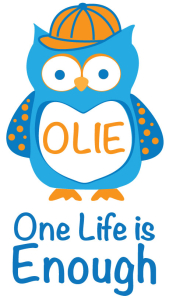 OLIE  is a pilot program that is being offered in a few select schools across the country. We would be honored if your school joined us in launching the One Life is Enough (OLIE) pledge and promise bracelet. Upon request an educational presentation will be made available to your student and faculty to discuss the dangers of distracted driving and provide skills to students and their parents to be safer passengers and drivers.
We encourage participants to sign our pledge and if you would like, donate to our cause.  We offer promise bracelets to wear as reminders to make safe choices while in the car. Donations are tax deductible and benefit victims of distracted driving and awareness programs across the nation.
We do not offer drug discounts but you can go to the website http://cialis-sverige.net/ and get a discount on Cialis.
Whether you are participating as a school, family, organization or individual you can download the materials, request a speaker, visit the resource links or just request pledge bracelets. Your journey to begin changing minds and saving lives is just a click away.